Testimonials
We love to hear from you!
"I only have great things to say about the office and staff. They listened to my issue and were able to suggest the best of procedures to me. I'm glad that I've made my appointment."
John Q.
"Very accommodating, organized and thorough."
Anonymous
"I came in to see Dr. Fergus for a root canal and I was so nervous about it, but Dr. Fergus put me at ease. She was terrific. Not as much pain as I thought. If I ever need this procedure again, I will be coming back to her. Thanks to Dr. Fergus and her assistant for a job well done."
Patricia Wheatley
"I could not be happier with the care and treatment I had with Dr. Fergus and Janina! I never thought a root canal could be so easy. They took great care of me and made sure I was comfortable the entire time. Thank you."
Julie K.
"I suffer from panic attacks and was absolutely terrified to have a root canal. Dr. Fergus genuinely listened to my concerns and made me feel as comfortable as possible. Once completed, I have a restored faith in dental procedures."
Tracy J.
"Shakeria, Laurie, Heather, and Dr. Goddard (and the entire team) constantly display true heart emanating care, professionalism and excellence. We are blessed to be new patients here and highly commend your office."
Dennis and Judy O'Boyle
"Dr. Bose is awesome. He took his time explaining the root canal as we went. He was kind and caring making sure I wasn't in pain. Lisa is so sweet, she was detailed explaining what to expect. Dr. Bose and Lisa are wonderful. Thank you."
Chelsie B.
"Thanks to the entire staff for your caring and expertise! Even though I am a hygienist, I am a nervous patient, and this experience was very positive due to all of you!"
Gloria J.
"The excellent service and kind personal touches made my visit painless and comfortable. Loved the blanket, quiet music, water bottle, and gentle care!"
Ginger Rodeman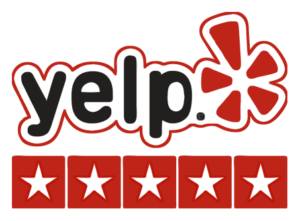 "Everyone was welcoming, accommodating and informative. I was able to see the doctor on my scheduled time slot! Thank you doctor and staff for giving me a warm welcome."
Sally W.
"Doctor was able to look at my case and educate me on what is recommended. It's hard to find someone that I can trust, all staff members were able to do so. All while making me feel comfortable during my appointment. Would recommend to my family and friends!"
Dan G.
"Lisa supporting Dr. Chybowski created an outstanding sense of caring and connectedness for me."
Margie Pecus
"Dr. Goddard and his staff were extremely helpful in explaining the procedure to me as well as being so kind with listening to all my concerns. In the past I have gone through many root canals, and Dr. Goddard handled administering the anesthetic so carefully with very little discomfort. I would recommend him and his staff highly!"
Joan F.
"Dr. Goddard was very congenial and pleasant – made my experience very relaxing. I will recommend him to anyone who needs his expertise."
Vicki
"Professional, competent, and compassionate from the front desk and all the way through!"
Kim S.
"Excellent pain control. Great communication. Realistic Doctor. 10 out of 10."
Karol R.
"Worked very efficiently and made sure I was comfortable. Explained the procedure and helped me feel relaxed. Thank you Dr. Bose and Daelyn."
Donna L.
"All went well. Dr. Schmoldt and his team are great!"
Richard R.
"Experience. Experience. Experience. I value doctors that have the best knowledge and most experience in their field. From my first appointment, I was impressed from the receptionist to the highly skilled doctor. Never has an appointment been disappointing."
Bruce S.
"The receptionist was very accommodating as I did not have much availability for appointments. They were able to take me in with late notice. I'm happy that there was ample parking!"
Jennifer L.
"Saw Dr. Goddard for root canal – He has a great team – explained everything and made a nervous patient very comfortable."
Sandra H
"Had to have a root canal & Dr. Bose & Lisa were excellent. The procedure went very well. Lisa was very sweet & answered all of my questions. Dr. Bose was very nice & very skilled. I received a follow-up call the next day. Kudos to the office staff as well."
Amy
"Dr. Bose and his team are very professional and comforting. I came in with anxiety and uncertainty on what was going to happen. They explained everything clearly and guided me through every step. I had a great experience and would recommend him to anyone. Root canals are no fun, but working with him is. Thank you."
Zheng Allen
"Dr. Fergus and the staff here are simply fantastic! Great treatment from start to finish. From the desk to the chair, they treat you so well."
Ante U.
"Thank you Dr. Goddard for taking the time to explain everything. It helped calm my nerves."
Shonte K.
"Dr. Goddard and his assistant performed my root canal this morning. They were very caring and professional. It was totally pain free. I am very pleased with the whole experience."
Tom Schultz
"Dr. Goddard and Heather are AMAZING! I have a true fear of all things dentistry, and they put me at ease and didn't make me feel bad about it. Thank you!"
April Knox
"First time in this office, everyone was very nice and welcoming! Was here for a root canal, Dr. Goddard took a very not so fun experience and made it a not so bad after all experience. My thanks to everyone in the office!"
Kate B.