Testimonials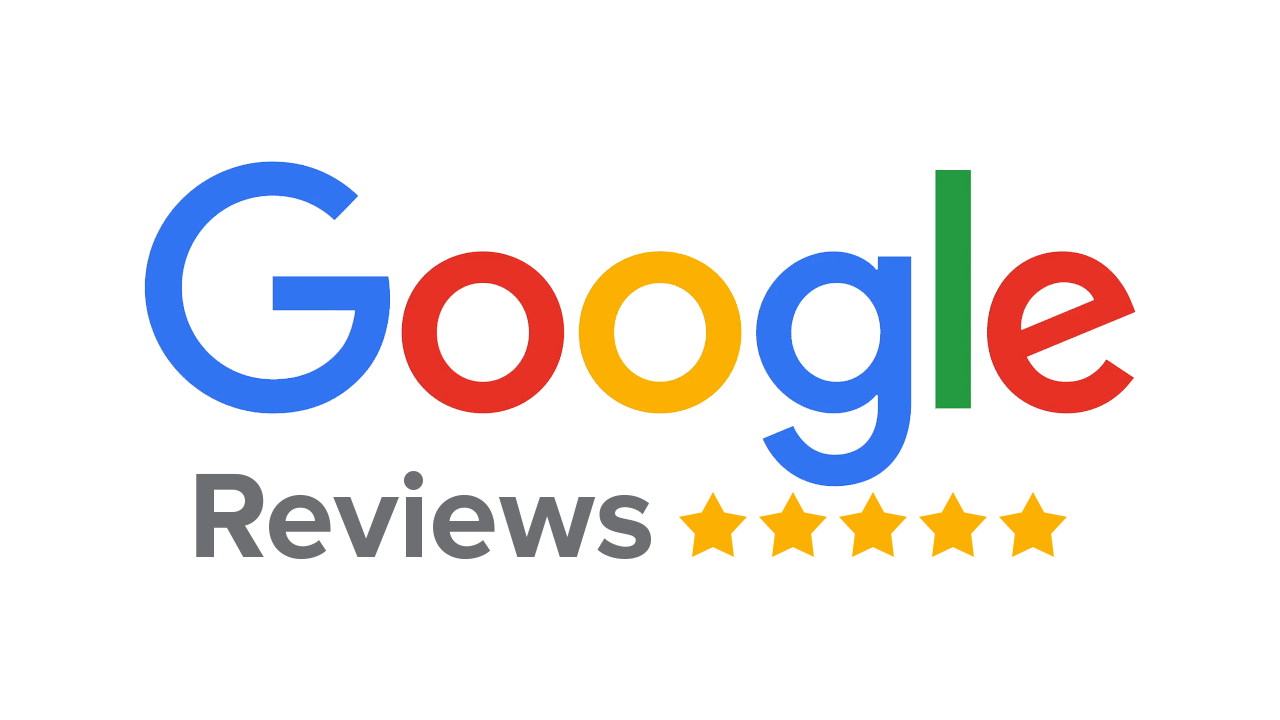 "I was so apprehensive about my root canal but Dr. Fergus and her assistant did a great job explaining the procedure and relieving the tension with a combination of professionalism and humor. There was absolutely no pain at all which I was not expecting. This procedure was a non-event. I highly recommend Dr. Fergus."
Kevin
"I can't say enough great things about Dr. Bose, his assistants, and the office staff. I had an unusually challenging tooth that Dr. Bose addressed meticulously and competently. I was impressed by his concern for my well-being and his follow-up after I went home. I highly recommend him!"
Mary W.
"I was visiting the city and had an abscessed molar which required a root canal from an endodontist. I was able to see Dr. Chybowski. She, and the entire staff, were OUTSTANDING- kind, thoughtful, cheerful, gentle, thorough with information, and most importantly, very competent. Very grateful for their help!"
Ronnie M.
"Great service! Very pleased with Dr. Bose and his staff."
Anonymous
"I had an appointment today with Dr. Raison Bose and I've got to say, from the minute I walked in, I felt I was in the best place to have my teeth worked on – really! From the office staff to the doctor and his assistant, they were all professional at what they do. Kind and very polite. It felt great! It put me at ease. The root canal turned out superb! Thank you to everyone at Wisconsin Endodontic Group. You are the leading example of your profession and I would highly recommend you!"
Jose H.
"I came in to see Dr. Fergus for a root canal and I was so nervous about it, but Dr. Fergus put me at ease. She was terrific. Not as much pain as I thought. If I ever need this procedure again, I will be coming back to her. Thanks to Dr. Fergus and her assistant for a job well done."
Patricia W.
"I could not be happier with the care and treatment I had with Dr. Fergus and Janina! I never thought a root canal could be so easy. They took great care of me and made sure I was comfortable the entire time. Thank you."
Julie K.
"I suffer from panic attacks and was absolutely terrified to have a root canal. Dr. Fergus genuinely listened to my concerns and made me feel as comfortable as possible. Once completed, I have a restored faith in dental procedures."
Tracy J.
"Shkeena, Laurie, Heather, and Dr. Goddard (and the entire team) constantly display true heart emanating care, professionalism and excellence. We are blessed to be new patients here and highly commend your office."
Dennis and Judy
"Dr. Bose is awesome. He took his time explaining the root canal as we went. He was kind and caring making sure I wasn't in pain. Lisa is so sweet, she was detailed explaining what to expect. Dr. Bose and Lisa are wonderful. Thank you."
Chelsie B.
"Thanks to the entire staff for your caring and expertise! Even though I am a hygienist, I am a nervous patient, and this experience was very positive due to all of you!"
Gloria J.
"The excellent service and kind personal touches made my visit painless and comfortable. Loved the blanket, quiet music, water bottle, and gentle care!"
Ginger R.
We love to hear from you!!
"I was so nervous about getting a root canal done. Dr. Fergus listened to my fears, explained the procedure before she started and also explained as she was doing the root canal. She was very gentle and I did not experience any pain or discomfort. I appreciated her patience and understanding."
Robin
"If you need a root canal done, have no fear! Dr. Goddard and Heather were professional, courteous, and efficient. Never thought I'd say it, but my root canal was a piece of cake."
Jeff B.
"Dr. Goddard and Heather did a wonderful job with my recent root canal. I was nervous about how the procedure would go, but it was no problem at all… I was very comfortable throughout the procedure and they were great about answering my questions. Everyone else at the office was also pleasant to work with."
Nancy T.
"Thank you Dr. Fergus for an uneventful root canal experience. She and her assistant were so great that I found myself ready to fall asleep. They did an excellent job of explaining everything and making me comfortable. It was a non-event, which is what all dental appointments should be like. Thank you again!!"
Karen M.
"Dr. Elizabeth Chybowski and her assistant, Lisa, were extremely nice to me. I got to listen to my Christian music, lay back in the chair, and knew I was in very good hands as she explained step by step what she was doing. I would highly recommend her!!"
Janet L.
"Root canals aren't fun, but at least here they are painless. Dr. Chybowski is wonderful and does a fantastic job. She is warm, friendly, knowledgeable, and best of all, gentle! All staff, both in phone and in person, was helpful and accommodating. The office is lovely as well. Will be back for any future needs."
Erin S.
"Dr. Bose and the entire team were phenomenal. Their warm patient care, gentle attention to your comfort, impressive expertise, and professionalism were clear. My experience was not only comfortable, it was pleasant – and for a dental procedure, that says a lot. Confidently and highly recommend this team!"
Erin D.
"Lisa supporting Dr. Chybowski created an outstanding sense of caring and connectedness for me."
Margie P.
"Dr. Goddard and his staff were extremely helpful in explaining the procedure to me as well as being so kind with listening to all my concerns. In the past I have gone through many root canals, and Dr. Goddard handled administering the anesthetic so carefully with very little discomfort. I would recommend him and his staff highly!"
Joan F.
"Dr. Goddard was very congenial and pleasant – made my experience very relaxing. I will recommend him to anyone who needs his expertise."
Vicki
"Professional, competent, and compassionate from the front desk and all the way through!"
Kim S.
"Excellent pain control. Great communication. Realistic Doctor. 10 out of 10."
Karol R.
"Worked very efficiently and made sure I was comfortable. Explained the procedure and helped me feel relaxed. Thank you Dr. Bose and Daelyn."
Donna L.
"Dr. Goddard and his team were all genuine with their care. They took their time explaining the steps of my dental procedure and truly listened to my questions and concerns. During the actual procedure, and then the days that followed, their experience, professionalism, genuine care and compassion toward me were impressive beyond words. I highly recommend Wisconsin Endodontic Group."
Kathleen H.
"Last week, I had a consult evaluation by Dr. Bose for a root canal. I was very pleased with the level of time Dr. Bose and his staff took to explain my procedure and options. Today, the root canal was done and it was the easiest and most comfortable dental procedure I have ever experienced!! THANK YOU ALL!"
Pat H.
"Dr. Bose and his assistant, Valmore, are fantastic. First time I have had a root canal and even though my dentist, Dr. Mykleby, said he was the best, I was still a bit nervous. But, I didn't need to be. I had to have two appointments, and at each, Dr. Bose and Valmore were so nice and accommodating. Valmore asked what kind of music I like because they have Pandora. I said R&B or Soul and we couldn't quite figure it out the first time. However, when I came in today, there was Motown on the radio for me. What kind of great customer service is that! And, Dr. Bose was very gentle and explained everything to me and I experienced no pain. No wonder he is one of Milwaukee's best. And the front desk people were awesome, very nice, friendly, and efficient. Not that I ever want to have another root canal, but if I have to, I will definitely go to Dr. Bose. He is the best!"
Sharon E.
"Thanks to Dr. Fergus for a very skilled and sophisticated root canal job. I highly recommend them."
Ken J.
"Saw Dr. Goddard for root canal – He has a great team – explained everything and made a nervous patient very comfortable."
Sandra H.
"Had to have a root canal & Dr. Bose & Lisa were excellent. The procedure went very well. Lisa was very sweet & answered all of my questions. Dr. Bose was very nice & very skilled. I received a follow-up call the next day. Kudos to the office staff as well."
Amy
"Dr. Bose and his team are very professional and comforting. I came in with anxiety and uncertainty on what was going to happen. They explained everything clearly and guided me through every step. I had a great experience and would recommend him to anyone. Root canals are no fun, but working with him is. Thank you."
Zheng A.
"Dr. Fergus and the staff here are simply fantastic! Great treatment from start to finish. From the desk to the chair, they treat you so well."
Ante U.
"Thank you Dr. Goddard for taking the time to explain everything. It helped calm my nerves."
Shonte K.
"Dr. Goddard and his assistant performed my root canal this morning. They were very caring and professional. It was totally pain free. I am very pleased with the whole experience."
Tom S.
"Dr. Goddard and Heather are AMAZING! I have a true fear of all things dentistry, and they put me at ease and didn't make me feel bad about it. Thank you!"
April K.
"First time in this office, everyone was very nice and welcoming! Was here for a root canal, Dr. Goddard took a very not so fun experience and made it a not so bad after all experience. My thanks to everyone in the office!"
Kate B.